Vintage Mercedes 190 SL Convertible Red Pedal Car late 1950's mid 1960's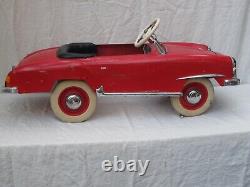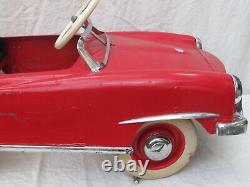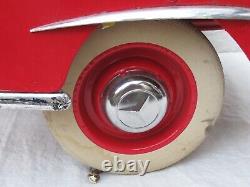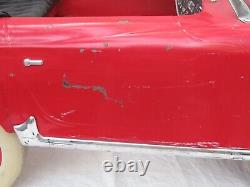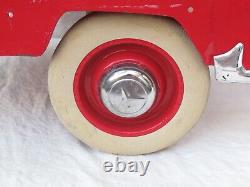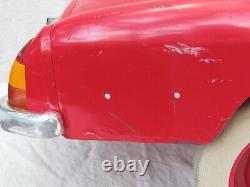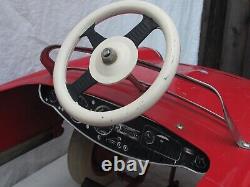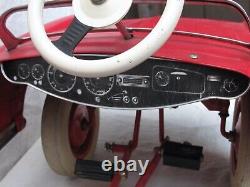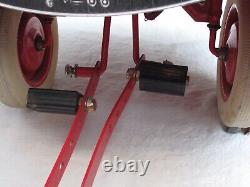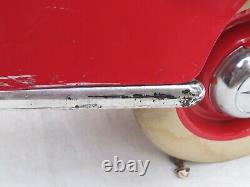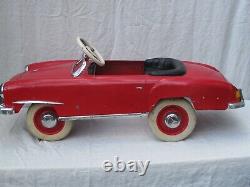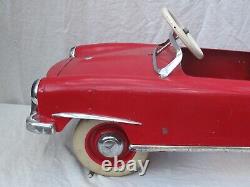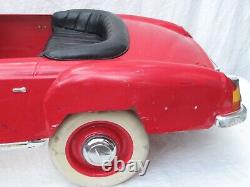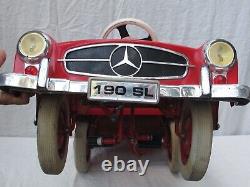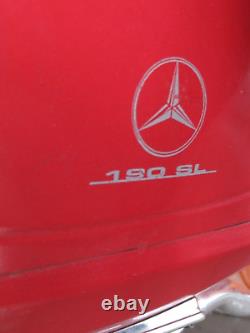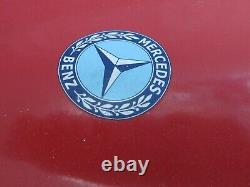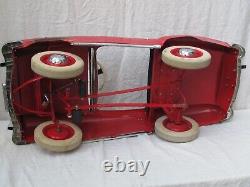 Mercedes 190 SL convertible pedal car does not turn up often. And this one is very good with a few issues. Has an all metal body. With plastic chrome color trim, solid rubber tires. On tire hub caps, grill and lower plates, also labels on the hood and back.
Red paint has some scratches, missing rear side trim on both sides. Protruding point has one missing on the rear bumper.
Plastic chrome color, tires have some marks that may clean. 45" long 20" deep 18 1/2 tall to top of steering wheel.
Late 1950's early 1960's.

---