Vintage Garton Wagon Master Garton Rapid Delivery stake wagon Coaster Wagon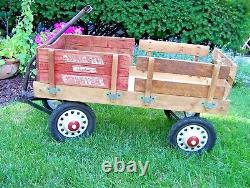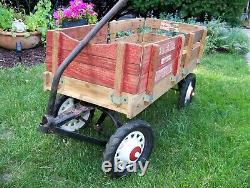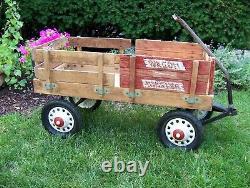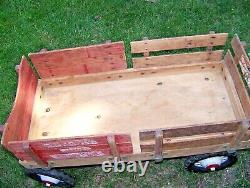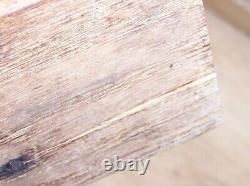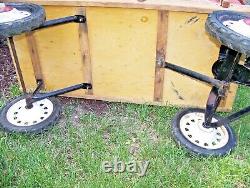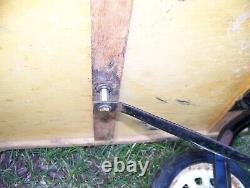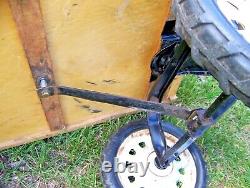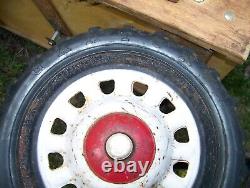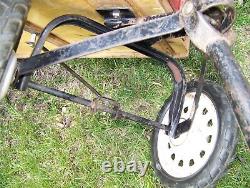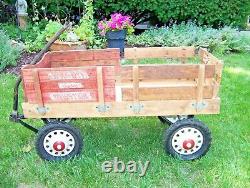 This is a Vintage Garton Wagon. This is in Great Condition. Has been hand washed and dried.
Have been hand washed and waxed. Nothing has been touched up. I did add a nut and bolt on the underside to help the steering, at some point the metal rod had broke and was cut short, still not perfect, and it's hard to see the repair. Red paint are in nice condition. 1 board has a small crack.
It still has the original square nuts and slotted screws. This wagon rolls better than new, its fast down hill.

---