Vintage Game Time Saddle Mates Spring Rocker Dolphin. WithBrand New Spring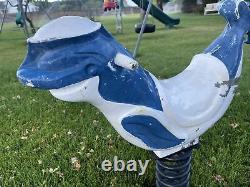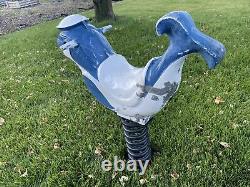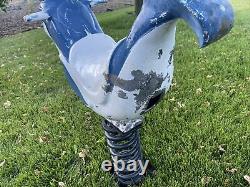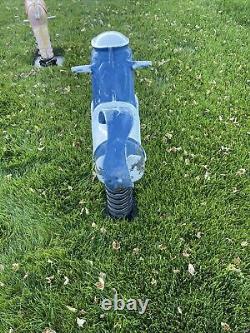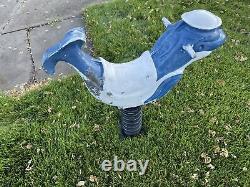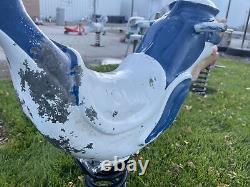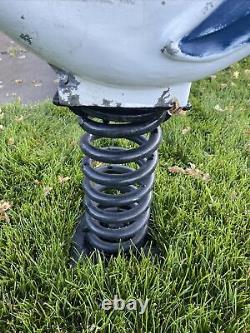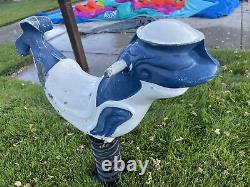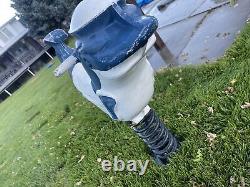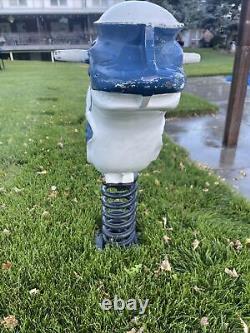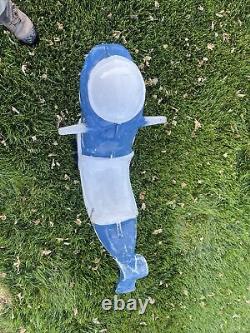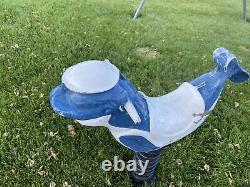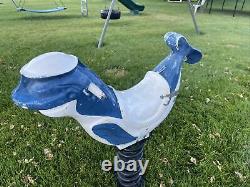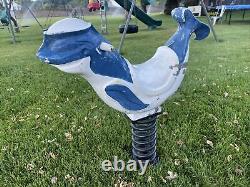 This Vintage Game Time Saddle Mates Spring Rocker Dolphin is a rare find from 1952. The iconic Porpy Porpoise character adds to its charm, making it a great addition to any vintage toy collection. The spring rocker has the original paint and has been fitted with a brand new spring, ensuring a smooth and enjoyable ride for boys and girls aged 3-4 years.
Made in the United States, this outdoor toy is built from aluminum which has already lasted over 70 years. These vintage playground rides are more then just a child's play toy they are history and bring a pleasant nostalgic feeling to literally every individual who can remember being young. They are a conversation piece that will uncover forgotten memories, good memories and stories from the days when the baby boomers were all just children growing up in the "good old days" before safety and liability slowly reinvented the playgrounds to the modern versions we have today. This ride on is absolutely safe what i'm talking about.. I mean think about the playgrounds of the past marry-go rounds, steep slides all those awesome, slightly more dangerous things that have evolved.
Purchasing this piece of history will be worth every penny. This value is not something that is going to diminish in time rather increase. This is nearly antique and these will become more and more rare and sought after. Think of how many of these have you seen in the last 5 years?
Those playgrounds have now all been remodeled redeveloped I know in my city of logan Utah the last place I can even think of to see some vintage playground is the Willow Park and I think that even that park has been re done. Where have those memories gone? Thousands of children over the years have enjoyed them and the time came and they are gone. Take advantage of this opportunity to own a small piece of those times and keep those types of experiences happening those were the good old days and today can also be "the good old days"!!

---