Vintage Art Deco Murray Mercury Wagon Red Restored Automotive Paint Super Gloss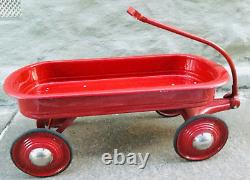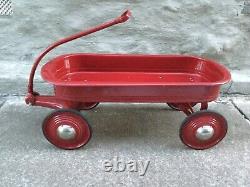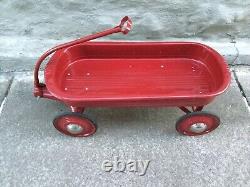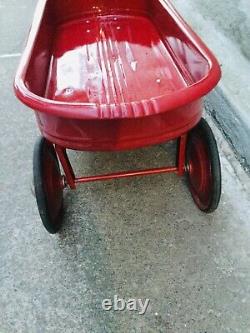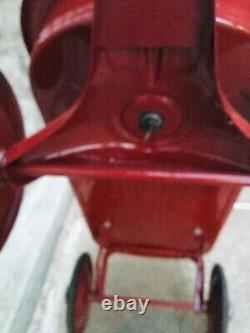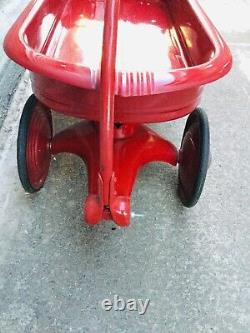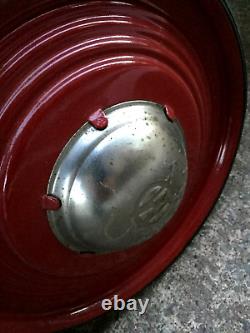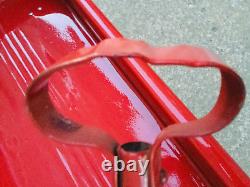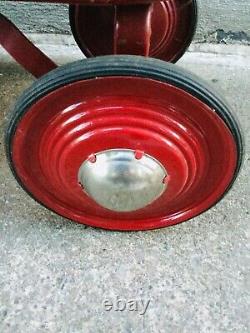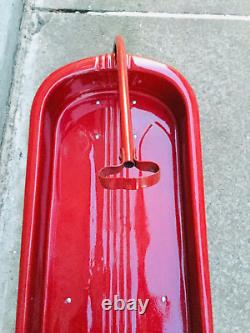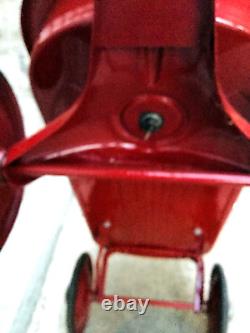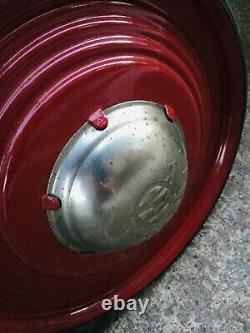 Vintage art deco Murray Mercury stamped steel child's pull wagon. Fully restored, brilliant red automotive type paint. I did not perform the restoration on the wagon, as found condition. Missing are the side decals which can be sourced online. I see no issues with the wagon, mechanically sound, rolls like a dream, smooth operator, quiet rattle free transportation. All of the hardware looks to have been replaced, cotter pins and all. The hubcaps do retain their original finish, appearance. The grab part of the handle is a little misshapen, shown up close in pics. I noticed that the handle assembly does not sit at center over the body when placed in the rest position, rearward, needs to be aligned, see pics. The rubber on the tires looks original and is all there, smooth roller.
I cannot attest to the color scheme of the wagon being exactly as Murray produced it, there were variations with 2 tone schemes, silver and red, black and red, regardless it is quite a beautiful wagon as is. No dust or dirt accumulation - stored indoors year-round.

---