Vintage Angeles Big Wheel Steel Frame Tricycle Trike Bike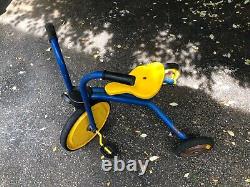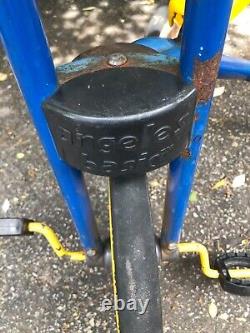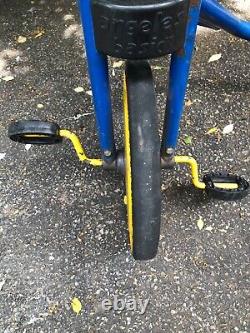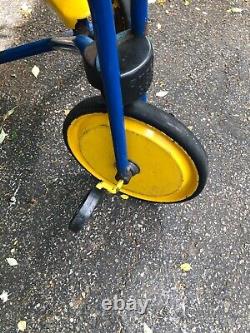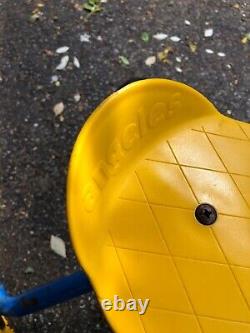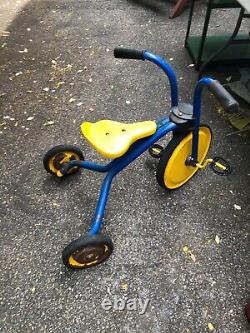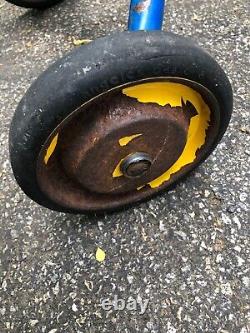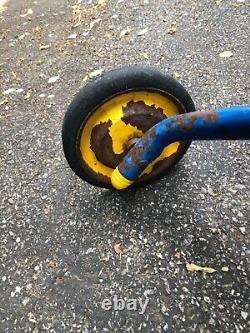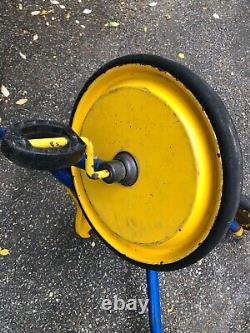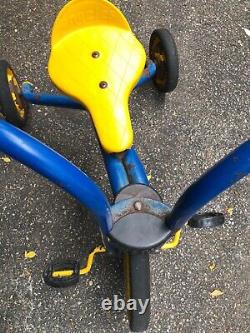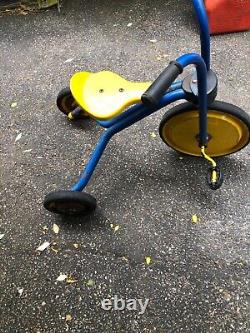 Normal wear and tear but fully functional. Pedals and steers as it should. Note that the yellow plastic seat is loose and when trying to tighten the screws they won't and there is no access to a nut on the underside of the frame. There is either a threaded hole in the frame or a nut inside the tubular frame (unlikely) that is capturing the screw. The seat is no going anywhere but it does wobble around a bit.
I don't want to force anything and wind up breaking it so you can use as-is for now and if you have the courage you can try to get those screws to budge. I will likely try to take off the front wheel have not tried yet but there appear to be a bolt holding it on each fork. This will limit the bulkiness of the package which will be even more than my estimate if I don't try this. I also have another one listed for sale at the time of this posting.

---