Vintage AMF Big 4 Pedal Tractor B-538 Green Pressed Steel Toy 538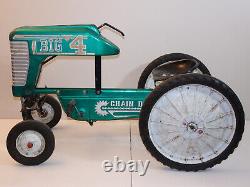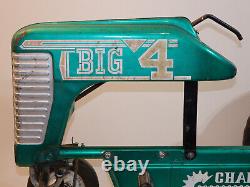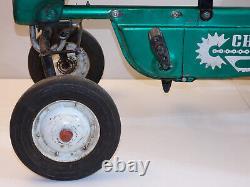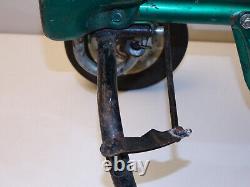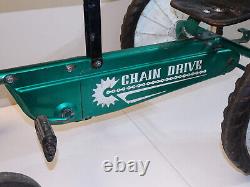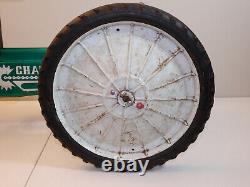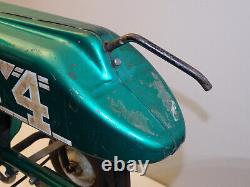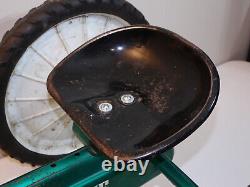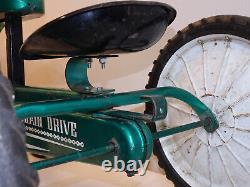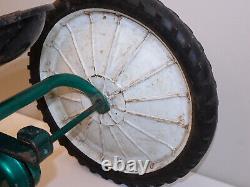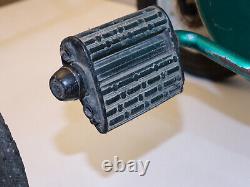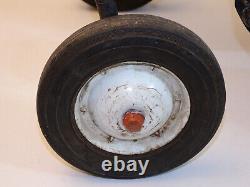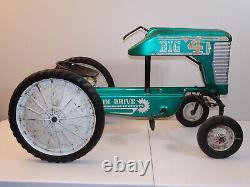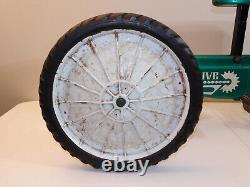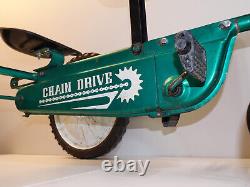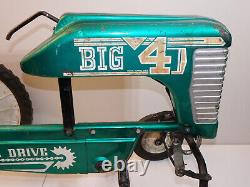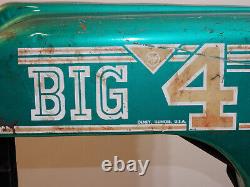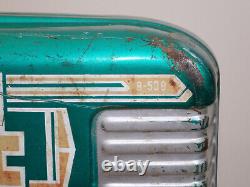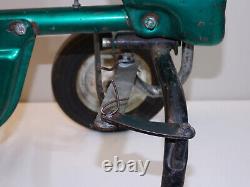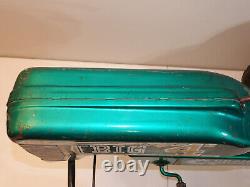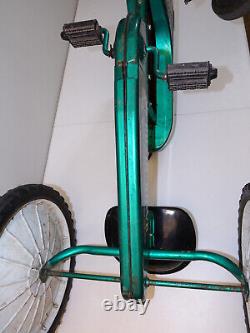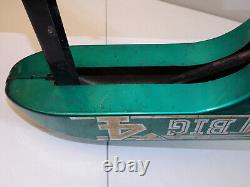 Big 4 pedal tractor made by AMF (American Machine & Foundry Company of Olney, Illinois) in used condition with visible playwear. The green paint and decals are in reasonably good condition. It has a black metal seat which may have preceded the plastic seats of the 1970s, or it may be a replacement.
Ads from later years showed a plastic seat with low backrest. Kids tractor is missing several items: Steering wheel, plastic "Action Motor, " hub caps, and decal for gauges. Steering shaft may not be original (seems too long). See photos and judge the condition based on your experience and knowledge.

---