Vintage 1960's Pines Lotus Powered By Ford Pedal Car, Model No. 500, Italy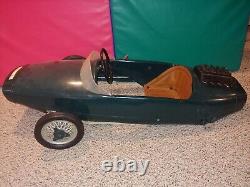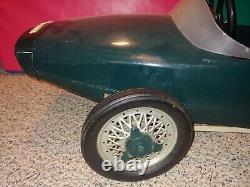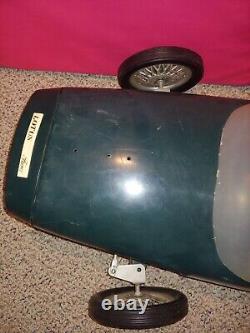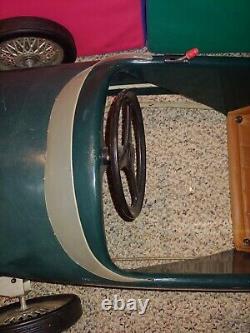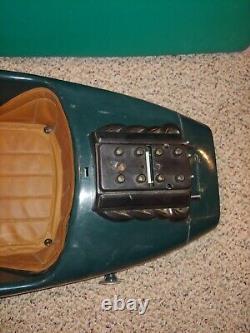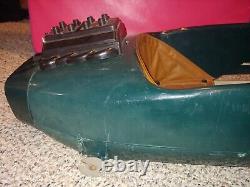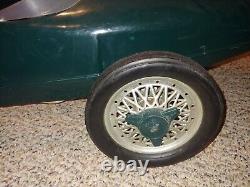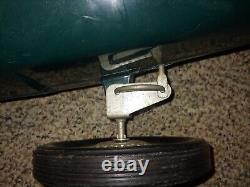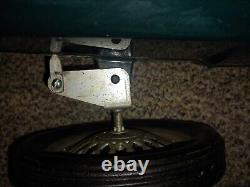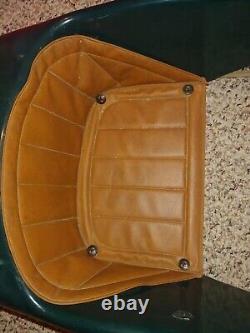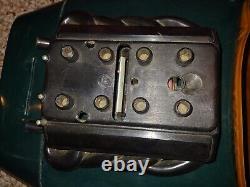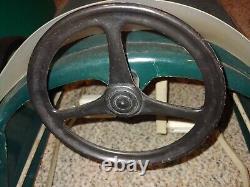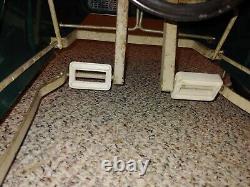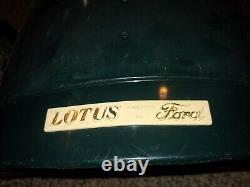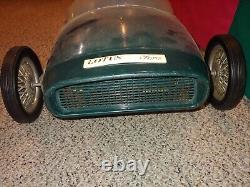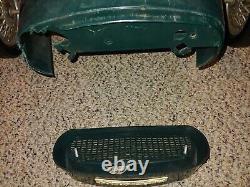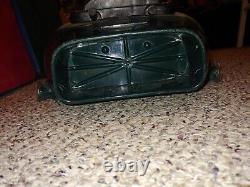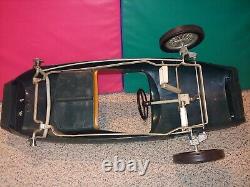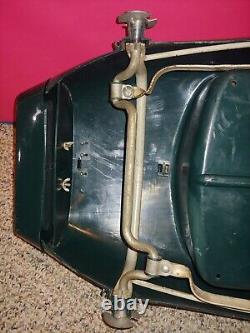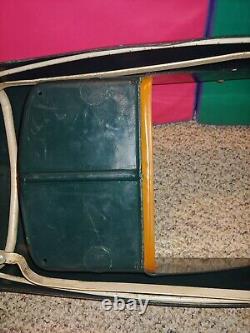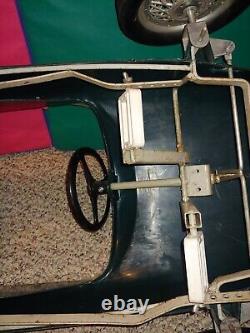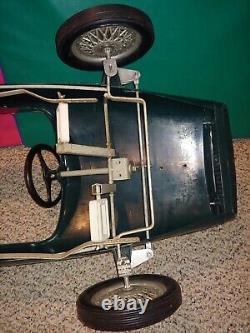 Vintage all original 1960's extremely rare and hard to find very large full size heavy steel metal and thick plastic pedal race car by Pines. It is a 1966 - 1969 Ford Lotus Indy style open wheel race car. The "Lotus, Powered By Ford" pedal car is very heavy well-made car measures about 44"- 45" or almost 4 feet long. It is missing parts as pictured, back wheels/tires, engine parts, roll bar, rear suspension parts, etc.
The mechanical pedal set-up is complete and working. The front steering set-up is complete and working. The front nose cone and body where the nose cone attaches shows damage.
The nose cones is loose from the car. The windshield is still there. The pedal car displays beautifully with great patina.
Nice item for the garage, man cave, bar, pub, saloon, tavern, taproom, game room, family room, etc.

---