RARE VTG 1990 TMNT Teenage Mutant HERO Turtles Quick Fit Pool Swimming Censor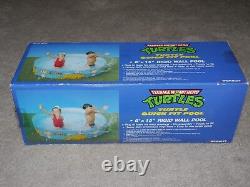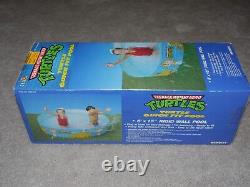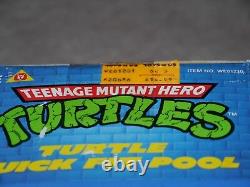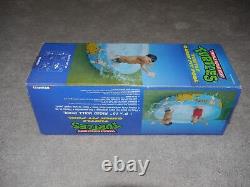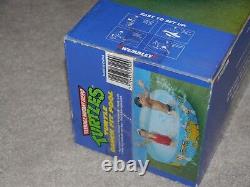 For sale is a nice RARE TMNT Swimming pool. It appears to have been sealed. Then my stupid face opened it, FROM THE BOTTOM (it was taped poorly so i assumed it was a bad re-taping). When i opened it it looked clean and rolled up nicely. The Patch was on top (which would be the bottom).
I quick closed it and put a piece of tape over the tape i cut to open it. This is a rare censored UK TMNT toy where they used the word Hero instead of Ninja because at the time Ninja was too violent and the UK was cracking down on that sort of thing. What a bunch of idiots. Anyway, good luck finding this anywhere else!
Anyway, it sells as is, assumed unopened except for my mishap. Could not really find this anywhere else.

---